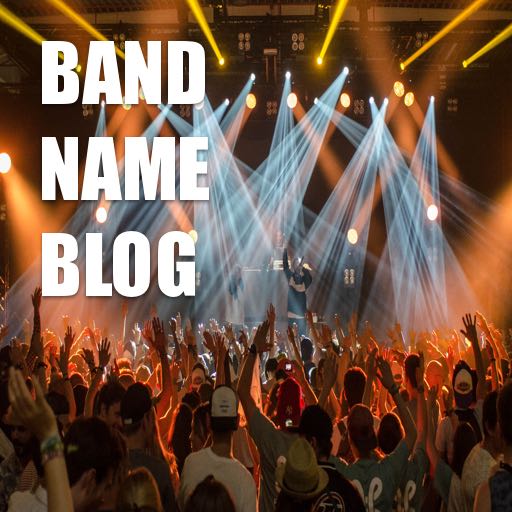 I don't know about you, but two of my favorite things in life are food and music. There's nothing better than shoving nom-noms into my pie-hole while listening to my favorite band. Apparently, there are a lot of bands that love food so much they named their band after it.
Below, we list famous bands named after foods grouped by category. If we missed any, be sure to add a comment. Also, be sure to try out our new Food Band Name Generator feature which allows you to generate band names with foods in them. If your band is named after a food, leave a comment.
Fruits and Vegetables
Black Eyed Peas, Smashing Pumpkins, The Apples In Stereo, The Cranberries, The Raspberries, Strawberry Alarm Clock, Moby Grape, Fruit Bats, Coconut Records, Peaches & Herb, The Gourds, The Electric Prunes, Blind Melon, Bananarama, Tangerine Dream, Team Tomato, Red Hot Chili Peppers, Wild Cherry, Fiona Apple, Peaches, Orange 9mm, Ultimate Spinach, Cherry Poppin' Daddies, Black Stone Cherry, Black Grape, Blood Orange, Agent Orange, The Lemon Pipers, Mushroomhead, Neneh Cherry, Cherry Ghost, Angry Salad, The Sacred Mushroom, Eggplant, Sherbet, Wild Cherry, Toni Basil, Green Apple Quick Step, The Moldy Peaches, Ginger, Korn, Kid Creole & the Coconuts, Buckcherry, Orange Wedge, Blackberry Smoke, Orange Goblin, Melt-Banana, Fig Dish, The Fred Banana Combo, Lime Spiders, Eggplant
Beverages
Iron & Wine, Neutral Milk Hotel, Ice Cube, Vanilla Ice, Gin Blossoms, Ice-T, April Wine, Hot Chocolate, Dead Milkmen, The Waterboys, Whiskeytown, Milky Chance, Beasts of Bourbon, Juice Newton
Meats, Fish, Meals
Clams Casino, Lambchop, Meatloaf, The Flying Burrito Brothers, Country Joe & The Fish, Bowling for Soup, Meat Puppets, T-Bone Burnett, Hot Tuna, Blue Oyster Cult, T-Bone Walker, Stew, Taco, Taco & DaMofos, Hootie & The Blowfish, The Soup Dragons, Fishbone, Electric Sandwich, Prairie Oyster, Meatbodies, Citizen Fish, Seafoood
Desserts & Sweets
Cake, Vanilla Fudge, The Chocolate Watchband, Humble Pie, Sugar Ray, The Honey Brothers, The Sugarcubes, Sweet, The Sugarhill Gang, The Jam, Mudhoney, Sugarland, Sugarloaf, Candyland, The Candyskins, Mary's Danish, Alice Donut, Pure Sugar, Candy Darling, Candy Flip, Matthew SweetSugar
Carbs
Bread, Limp Bizkit, Cracker, Uncle Kracker, Martha and the Muffins, Wheatus, Wheat, Toast, The Bran Flakes,
Miscellaneous Food-Related
The Lovin' Spoonful, Salt-N-Pepa, Veruca Salt, Spice Girls, Flavor Flav, G. Love & Special Sauce, Jimmy Eat World, Cream, The String Cheese Incident, Squirrel Nut Zippers, Gorilla Biscuits, The Peanut Butter Conspiracy, Las Ketchup, Hot Butter, Seafood
Is your band named after food? If so, let us know.