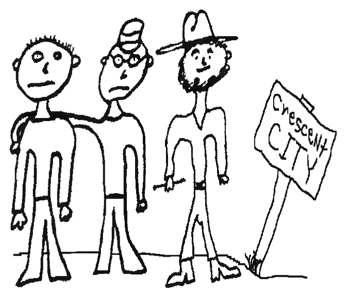 Do you remember your first band? I remember mine with a nostalgia and pride. I remember being stuck in a bathroom right before our set started because the lock broke. I remember the arguments about whether to play a dominant or major seventh in our country song. Below, I'll tell the story of how we got our name and hopefully you can share your first band's name as well...
My first band name was called me & a friend.. It started off as me helping my friend on a high-school project which involved recording a few of his songs in a studio. After high school, he went to college with that cassette tape and played it for his fraternity buddies. One night a drunk frat boy liked what he heard and asked for the name of the band. We didn't have a band name but my friend replied, "it's just me and a friend." The guy replied "Oh, I've never heard of them." My friend tried repeatedly without success to explain that the band had no name and it really was only him with a friend.
When he came back from college, we performed first as a duo donning that name "me & a friend." Later, the name became that much more ironic when we added a drummer and performed as a trio. We called our style "really keen people music."
What was the name of your first band? Is there an interesting story to the name to go with it? Leave a comment below!